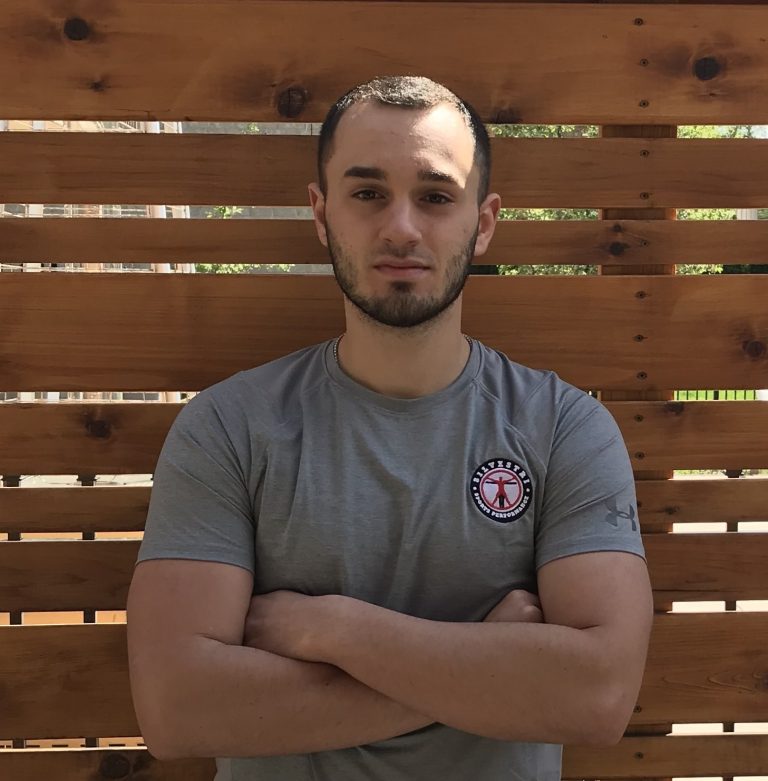 B.A.Sc Kinesiology Precision Nutrition, Functional Movement Screens
Coming from a background playing competitive sports growing up, and always being involved in high level athletics I knew this area encompassed my future one day. My passions for long term youth athlete development and finding ways to make athletes better, faster, stronger, and injury free has got me to where I am today.
Working with youth athletes since 2018, I have been lucky enough to be guided by many professionals within this field that have allowed me to learn from them and develop into who I am today. Being able to practice my skills, preach my knowledge, and help athletes reach the next level is what brings me joy. Working with youth athletes of all sports, ranging from hockey to soccer to baseball, I have been able to employ my skills over a wide array of clientele and work towards allowing the athletes to develop not only as athletes but as individuals.
I currently work in sports performance, and strength and conditioning while working towards the completion of my Master of Science Degree from The University of Guelph with emphasis in biomechanics and neurophysiology. My Master of Science continues to allow me to develop in the areas I am most passionate about. Being able to look in depth at the top quality research surrounding sport performance, long term youth athlete development, and injury rates in sports continues to allow me to strive to new heights.
I thank you for taking the time to read about me and I hope to learn more about you and explore ways in which I can be of assistance to you and help you reach your athletic potential!
What we do today makes our body more resilient for tomorrow
I love working with Michael, every morning because we do nothing "fancy". Simple functional movements with a focus on details. Physically of course it's important but just as important it prepares me mentally to work on the field and helps with stress and emotional control in coaching and that's everything.
Collegiate Soccer Coach