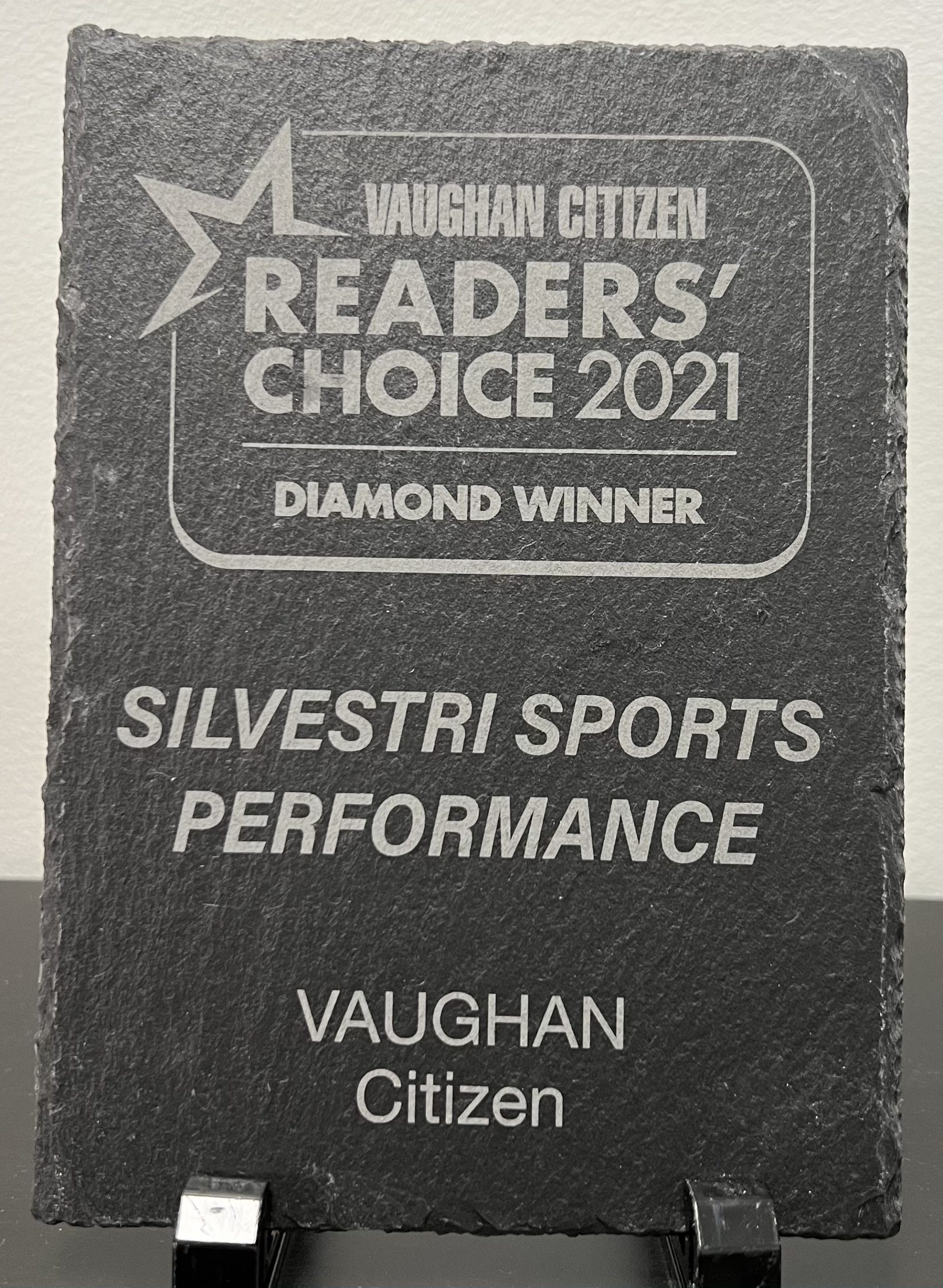 It is with great honour we are excited to announce and thank our customers, clients, and the community at large for voting for Silvestri Sports Performance in the 2021 Reader's Choice Vaughan Citizen Awards.
We are extremely pleased to share we have been voted #1 in three categories!
#1 Personal Trainer – Michael Silvestri 
#1 Personal Training
#1 Overall Service – Health/Wellness/Fitness/Beauty
These awards mean so much to us and we are extremely thankful for be voted the best in Vaughan for our training and fitness related services. We pride ourselves on delivering the best quality of service to all clients at all times, and these awards are a testament to just that.
Thank you once again to our community, we are extremely lucky to be a part of!
Until next time, 
Michael Silvestri, PhD(c) 
President/Director of Performance
At Silvestri Sports Performance, we aim to achieve elite athlete development and human performance through the blending of science and practical applications to deliver high quality human performance, athlete development, and rehabilitation.